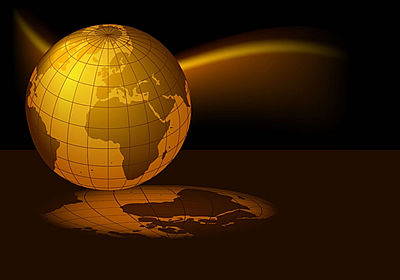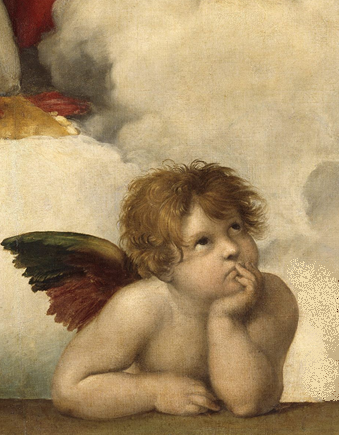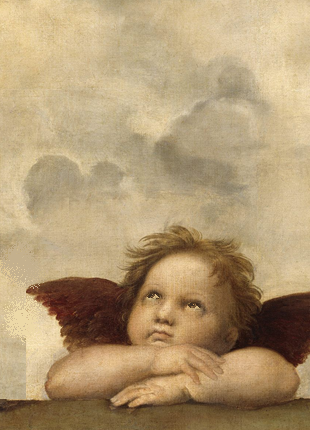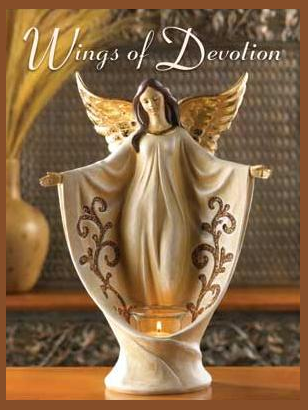 The

Marzuolo

House

Online
W

ings of

D

evotion

Express your spirituality with our exclusive collection of heavenly treasures! From angels to crosses to simple words of faith, these divine decorations have been hand selected to delight and inspire. You'll find the perfect gifts for anyone special, so savor the joy that these beautiful accents bring to your friends, family, heart and home.

#37161 Guardian Angel Accent Table
Bless your home with this beautiful table! In her rose-toned robes and flowing ribbons, a golden-haired angel adds seraphic grace to a classical column base. Clear tempered glass top included. Polyresin base. Some assembly required.
May require additional shipping. 19" diameter x 28 3/4" high.

$179.95
#14390

new!

Church Lamp
Bedecked in gold and glittering snow, this village church casts a magical holiday glow! Figural lamp adds a special spirituality to your home, and makes a stunning addition to any collection of seasonal treasures.
On/Off switch. Uses type 7 Watt max.
Weight 4.8 lbs. Resin. Light bulb included. UL Recognized 5 3/4" x 5" x 12 3/4" high.

$29.95
#12737 Bliss Heartform Angel
With wings folded into the shape of a heart and a rose clutched in her graceful hands, this fresh-faced angel is love personified. Handmade by CloudWorks™.
Weight 0.8 lb. Polyresin. 4 3/4" x 2 1/4" x 5 1/2" high.

$14.95
#33293 Angel Oil Warmer
Divine angels pray, while the air is soothed with scented oil. Polyresin base with a glass dish. Tealight and oil not included.
4 3/4" diameter glass dish. 4 3/4" x 4 3/4" x 6" high.

$12.95
#14454

new!

Garden Angel Musical Waterglobe
A sweet-faced seraph communes with a delicate butterfly; perhaps comparing notes on flight! Enchanting waterglobe is prettily decorated along the base with a detailed watercolor garden scene. Plays "Cannon in D" music.
Weight 2 lbs. Glass ball with resin base. 4" diameter x 5 1/2" high.

$29.95
#14341

new!

Peace and Comfort Photo Frame
"Peace and Comfort...family is the smile within your soul."
A lovely landscape or treasured friend takes on special meaning when you place your snapshot inside this casual frame! Freeform faux stone shape adds spiritual artistry to enhance any décor. Holds a 4" x 6" photo. Easel back.
Weight 1.2 lbs. Resin and glass cover. 8 1/2" x 1/2" x 6 3/4" high.

$14.95
The Marzuolo House Online

#14418

new!

Winter Angel with Wreath
Elegant beauty is the central theme of this countrified angel figurine! Rustic styling gives this tall, slender statue the charm of a handmade woodcarving, with a pure and simplified style.
Weight 1 lb. 4" x 3" x 10 1/2" high. Polyresin.
$19.95
#14419

new!

Winter Angel Figurine
Clad in a long, fur lined coat and rich embroidered scarf, this angel descends from heaven to bless the winter with her beauty and grace. This casually elegant figurine is sure to be the star of your holiday décor!
Weight 0.8 lb. 4" x 3 1/2" x 10 1/2" high. Polyresin


$19.95

#14391

new!

"Believe" Word Block Decoration
You're sure to believe in angels when you welcome this one into your home! Engaging word-block sculpture is a colorful reminder of the spirituality that blesses our everyday lives.
Weight 1 lb. Resin. 10 1/4" x 1 1/4" x 4" high.

$14.95
#14442

new!

Peace Angel Statue
A reverent angel bows her head in prayer, her dream of peace displayed on the apron of her gown. Faux wood figure with gleaming silver accents blesses your décor with rich spirituality and the beauty of a classical carving! Weight 2 lbs. 7" x 4 3/4" x 9 3/4" high. Polyresin.

$29.95
#39694 Desert Angel Figurine


Appearing to rise from the windblown desert sand, a gentle angel folds her arms and cups her wings in reverent prayer. An earthy spiritual decoration to display with pride!
Polyresin. 4 1/2" x 2 3/8" x 9 1/4" high.

$14.95

13775 Regal Angel Candle Figure
Serenely splendid statue is a shining image of divine faith, with glittering golden accents and a graceful faux stone figure. Add a votive candle to the clear glass cup to cast a truly heavenly glow!
Weight 2.7 lbs. Polyresin and glass cup. Votive candle not included. 9 1/2" x 4 5/8" x 13 1/4" high.

$29.95
#13815 Reverent Angel Figurine

Inspired by the work of 16th century masters, this statuette enhances your surroundings with the timeless image of heavenly grace.

Her otherworldly beauty is reflected in every loving rendered detail, from the delicately feathered wings to her serenely reverent face.

Weight 1 lb. Polystone. 3 1/2" x 4"x 7 3/4" high.

$16.95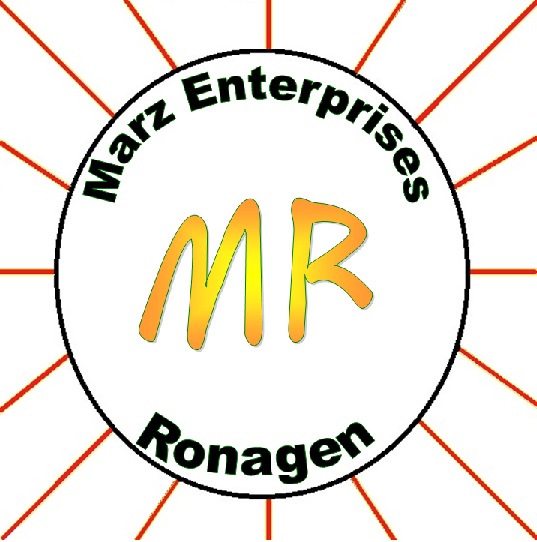 #14343

new!

Sister's Angel Necklace
Offer your heart with a necklace your sister will treasure forever! Lustrous gold and crystal pendant shows two sister angels sharing a moment of sublime joy; elegantly gift packed with a touching companion prayer poem. Weight 0.1 lb. Metal and glass. Packaged: 5 1/2" x 2 3/4" x 1" high; pendant: 1 1/4" x 1/4" x 1 3/4" high; chain: 25 1/2" long.

$9.95

#39050 "Grandmother Angel" Wing Plaque


Let Grandma know that you're in on her secret: She's actually an angel in disguise! Adorable wing-shaped wall decoration has the look of a weathered woodcarving. Such a thoughtful token of a grandchild's love and appreciation!
Lightweight resin. 22 1/2" x 1 1/2" x 9 1/2" high.

$19.95
#14441

new!

Biblical Baby Blessing Plaque
Beautiful two-panel plaque portrays a newborn safely asleep in the Lord's sheltering hands, tenderly illustrating the words of the accompanying Psalm 4:8 verse. A true blessing for the discerning decorator!
Weight 1.8 lbs. Closed: 6" x 1" x 8 1/2" high; opened: 11 3/4" x 1/2" x 8 1/2" high. Polyresin

$24.95
#13309 Day and Night Prayer Cross


Sweet and tender child's prayer cross is a spiritual delight! Each side contains a very special prayer, asking the Lord to watch over your beloved little one by both day and night.
Weight 0.6 lb. Polyresin. 4" x 2 7/8" x 5" high.

$9.95
"Building Your Dreams For Tomorrow"
14412

new!

Sentimental Words Flameless Candle

This fanciful flameless candle puts word power to good use! Wraparound decoration features a host of uplifting phrases in a playful design; so pretty when backlit by the LED bulb's enchanting glow.
Unscented. On/off switch at bottom.

Weight 0.4 lb. 3" diameter x 4" high. Paraffin wax, plastic and LED light. Three AAA batteries not included.

$12.95
#14437

new!

God's Trust Plaque
Spiritual wall plaque features a witty proverb from devoted humanitarian Saint Mother Teresa, blessing your home with warm hearted humor. A charming reminder that life's challenges can also be God's gifts! Saw-tooth on back for hanging.
Weight 0.4 lb. 6 1/4" x 3/8" x 8 1/2" high. Wood.

$9.95
#14217

new!

Good Karma Unexpected Miracles Candle
A cheering blend of spring flowers brings to mind life's little miracles, and sets the scene for karmic discovery! Heavenly mist fragrance. 7 oz. jar. Burns up to 50 hours. Made in USA.
Weight 0.8 lb. Soy blend wax with lidded glass jar. 2 3/4" diameter x 3 1/2" high

$12.95




#39695 Desert Angel Candleholder

A slender seraph shields the light of faith with her bowed wings as she folds her hands in prayer. Stone-look decoration graces your home with a heartwarming dose of hope and faith.

Polyresin with glass cup. Candle not included. 5 3/8" x 3 7/8" x 5 3/4" high.

$14.95
#12985 LED Light Angel Figurine

A delicate angel glitters and glimmers by day; at night, hidden color change lights bestow this glass figurine with a mesmerizing rainbow glow.

An absolutely lovely addition to your decor! Weight 0.1 lb. Glass.

Three LR44 button cell batteries included. 3" diameter x 4" high.

$9.95
#14310

new!

Sage Cross Tealight Holder
An enchanting earth-tone scroll pattern adds lacy loveliness to this tall, elegant cross. A lovely accessory by day, and absolutely breathtaking after dark when lit from below by golden candlelight! Demdaco collection.
Weight 1.6 lbs. Resin. Tealight candle included. 6 1/2" x 4 3/4" x 10" high

$19.95
#14372

new!

Cathedral Lidded Candle
Beautiful embossed design is a lovely theme for this elegant ceramic decoration. Beneath the cross-topped lid, a wood-amber scented candle creates a serene golden glimmer when set aglow! 4.5 oz. Burns up to 25 hours.
Weight 0.8 lb. 3" diameter x 4 3/4" high; 2 1/2" high without lid. Paraffin wax; ceramic container.

$19.95
#12984 LED Light Angel Globe Ornament


Whether hung on a branch or gracing a tabletop, this magical ornament is truly something special! Simply switch on the LED-lighted base to brighten this glass globe with an ever-changing colorful glow. Weight 0.1 lb. Glass with plastic base. Three LR44 button cell batteries included. 3 1/4" diameter x 4" high.

$8.95

#13387 Angelic Flameless Candle

Enjoy the endless enchantment of candlelight, without the need for a flame! Realistic flickering LED light casts a rainbow of colors, beautifully highlighting a glittery angel motif.

Weight 1.2 lbs. Vanilla scented paraffin wax. Three AAA batteries not included. 3" diameter x 6" high.

$14.95

#14052 Guardian Angel Gem


An oversized crystal holds at its center an uplifting image of inspiration: a graceful angel guarding over two youths in her care. At night, colored LED lights fill this glittering gem with an ever-changing magical glow! On/off switch on the side.
Weight 0.2 lb. Glass with plastic base. Three LR44 button cell batteries included. 2 3/8" diameter x 3" high

$12.95

#14370

new!

Keep The Faith Flameless Candle
Heartwarming candlelight turns any house into a home!
Flameless LED candle with faith-based decal is an inspired decoration, with realistic flickering motion and real wax pillar base. Unscented. On/off switch on the bottom.
Weight 0.4 lb. 3" diameter x 4" high. Paraffin wax, plastic and LED light. Three AAA batteries not included.

$12.95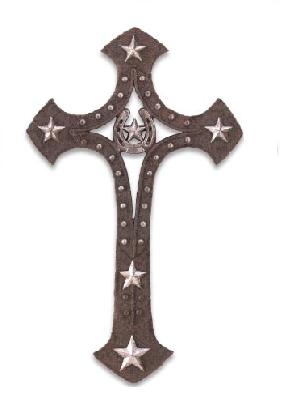 a)

#14484

new!

Peace on Earth

Wall Cross


Proudly display your spirituality when you hang this dramatic cross on door or wall! A montage of classic images includes a heavenly angel, Nativity scene and the everlasting wish for peace on earth. Triangle loop on top for hanging.
Weight 1.4 lbs. 6 3/4" x 3/4" x 9 7/8" high. Resin.

$14.95


f)

#34238 Spanish Style

Wall Cross


The look of silver and turquoise are brought together to impressive effect in this handsomely carved wall cross.
Polyresin. 7 1/2" x 5/8" x 13" high.

$14.95



b)

#14485

new!

Psalm 46:1

Wall Cross


What could be more divine than a trio of angels and their very own psalm? Wonderful cross plaque features lustrous gold trim and just a hint of glitter, bringing a heavenly sparkle into your home. Triangle loop on top for hanging.
Weight 1.4 lbs. 6 3/4" x 3/4" x 9 3/8" high. Resin.

$14.95

c)

#34120 Antique Celtic

Wall Cross


This beautifully carved Celtic cross is rendered in an ornate antique faux-verdigris finish. Polyresin. 12" x 3/4" x 17 1/2" high.

$19.95

g)

#13805 Rustic Nail Cross Plaque
Simple in form yet stirringly spiritual, this hammered-iron and dark wood plaque faithfully recalls the loving sacrifices of our Savior. A fitting token of faith that is sure to be reverently appreciated by one and all! Hole on back for hanging.
Weight 1.5 lbs. Wood and iron. 10 1/2" x 1" x 16 1/4" high.

$29.95

h)

#12573 Horseshoe Cowboy Wall Cross
Reminiscent of the hand-forged ornaments found in the prairie barns and churches, this rustic cross combines Christian tradition and cowboy flair. A one-of-a-kind presentation of faith! Resin. 9 ¼ x 15 ¾ high

$29.95

Sold Out!



#37563 Cross of Nails



Make a simple but bold statement of belief with this truly dramatic declaration of faith.

Fashioned of real metal, this forged-look cross is a simple yet stunning focal point for any wall.

4 1/4" x 1/2" x 7 1/4" high.

$9.95


#39410 Heavenly Cross Accent Table
Inspired decorating is easy when you add this divine accent table to your favorite room. Faux-wood cross trimmed in blushing lilies forms a glorious base for a thick clear-glass tabletop. An artistic way to bring everlasting spirituality into your home! Polyresin base; tempered glass top. 14 3/8" diameter x 24" high.

$139.95

#33210 Spanish Mission Cross Wall Clock


An antiqued clock face is nestled within a lacy hand-hammered openwork cross reminiscent of those found in Spanish cathedrals.
Metal. Uses 1 AA battery (not included). 26 1/4" x 1 1/2" x 33" high.

$29.95



#37148 Angel Figurine


An angel of unearthly beauty in her sky-blue gown brings offerings of roses from heaven's gardens. A divine delight to behold! Polyresin. 8 1/4" x 8 3/4" x 18 1/4" high.

$39.95

#35121 Angelic Garden Sculpture


This lovely sculpture, depicting an angel with a floral bouquet, is the perfect spiritual accent for your garden. Polyresin. 10 1/4" x 8 1/2" x 23 1/4" high.

$69.95

#39202 Women's Prayer Oil Warmer

A trio of women bows their heads in reverent reflection, offering up a heartfelt prayer of gratitude and joy.

From within the heart of their circle, a glowing votive gently warms a pool of aromatic oil on the transparent plate above.

An elegant decoration that inspires a feeling of serenity! Stone, resin and glass.

Candle and oil not included. 5 1/4" diameter x 4 3/4" high.

$16.95

#39377 Angel Figurine
A serene expression gracing her exquisite features, a slender seraph gently cradles a wayward star before guiding it back to help brighten the heavens. This African-American angel is the very image of loveliness, with creamy flowing gown and uplifted wings a perfect complement to her beautiful bronze complexion. Divine! Polyresin. 6 1/8" x 5 1/4" x 13 3/8" high.

$34.95

#39056 Angelic Welcome Plaque
From beneath her vaulted archway, a smiling seraph spreads arms and wings in a timeless gesture of welcome. "WELCOME FRIENDS", this weather-resistant hanging plaque has the elegant appearance of well-worn whitewashed wood. Powderstone/polyresin blend. 7" x 1" x 12 1/4" high.

$24.95

#30278 Angel with Sleeping Child


With strong wings spread, this guardian angel lovingly watches over a child deep in slumber. Polyresin. 5 1/2" x 3 1/2" x 7" high.

$24.95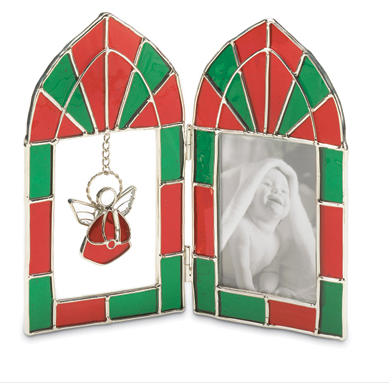 #14426

new!

Angel Snowball LED Ornament

An angel spreads her golden wings, ready to beautify your holiday tree with a special treat— tucked inside her snowball base, a tiny LED light creates a magical rainbow display.
This is a delightful ornament for any tree or as a thoughtful gift.
On/Off switch at the bottom.

Weight 0.1 lb. 3" x 2 1/2" x 3 3/4" high. Ceramic and rubber. Two AG13 button cell batteries included.

$5.95

#37954 Angel Stained Glass Frame


Tuck your most treasured holiday memory into this traditional red and green frame. The dangling angel charm in the opposite pane adds just the right amount of Christmas whimsy to this adorable keepsake!
Holds 2 1/2 x 3 1/2 photo. Glass. 7 7/8 x 3/4 x 6 3/4 high



Sold Out!

$7.95

#13879 Angelic Love Photo Frame


Proudly showcase your favorite family photo, with a very special guardian angel to keep your loved ones company! Crystal-clear and frosted glass receives a heavenly twinkle from gleaming gold trim and a heart that glitters with love.
Holds a 1 3/4" x 2" photo. Weight 0.1 lb. Glass with mirror base. 4 3/4" x 2 5/8" x 3 5/8" high.

$7.95

#12986 Heart's Delight Angel Bell


Stories say that every time a bell rings, an angel gets her wings. This beautiful bell brings the old tale to lovely life, in glowing ruby color glass tipped with gleaming gold. A sweet song for everyone!"
Weight 0.1 lb. Glass. 2-1/8" diameter x 3-5/8" high.

$6.95

#14395

new!

Stained Glass Cross Suncatcher
Heavenly rays of light brighten your home!
With its glowing colors and floral motif, this glowing stained-glass suncatcher adds a hint of the divine to every day.
Weight 0.1 lb. Glass and metal.4 1/2" x 1/8" x 6 1/4" high; 9 1/8" high with chain.

$14.95

#14051 Magical Color Change Angel


From golden halo to lacy gown, this art glass angel is pure enchantment! A hidden color-change LED light sets each delicate fiber optic wing and glittering glass tier aglow with rainbow fascination. Truly too beautiful to be without!
On/off switch at the bottom.
Weight 0.1 lb. Glass, feather, and fiber LED light. Three LR44 button cell battery included. 3 1/2" x 2 1/2" x 4" high.

$16.95

#31390 Angel Merry-Go-Round
Spun glass angel figurine on carousel. Lightly tinted in lilac featuring breathtaking golden accents.
3" diameter, 7" high.

$19.95


#14177

new!

Woodland Stripe Comfort
Cross

Place this cross in the palm of your hand
and allow it to fill your spirit with strength
and comfort! Handsome wood grain motif makes this prayer companion into a one of a kind work of art that is meant to be yours alone.

Weight 0.2 lb. Clay. 4" x 7/8" x 5" high

$19.95

Hand crafted from Kaolin Clay


#39425 Baby Girl Prayer Cross


Storybook images surround a tiny prayer verse at the heart of a pretty pink pastel cross. A sweetly spiritual decoration for the room of any little angel!
Resin. 5 5/8" x 3/4" x 8" high.

$9.95

#39424 Baby Boy Prayer Cross


Sweet, sentimental wall decoration bestows a heartwarming blessing on your precious baby boy! Adorable sky-blue cross features charming images and a prayer verse at its very heart.
Resin. 5 5/8" x 3/4" x 8" high.
$9.95

#39440 Baby Girl Prayer Plate


Soft shades of pink and whimsical images surround a charming poetic prayer .
Decorative purposes only.
Dolomite. Not dishwasher or microwave safe. Plastic stand included. 9" x 8 1/4" high.
$9.95


#39439 Baby Boy Prayer Plate


Bright hues of blue and fanciful pictures add whimsy to a special poetic message that's written with your cherished little boy in mind. Decorative purposes only.
Dolomite. Not dishwasher or microwave safe. Plastic stand included. 9" x 8 1/4" high.
$9.95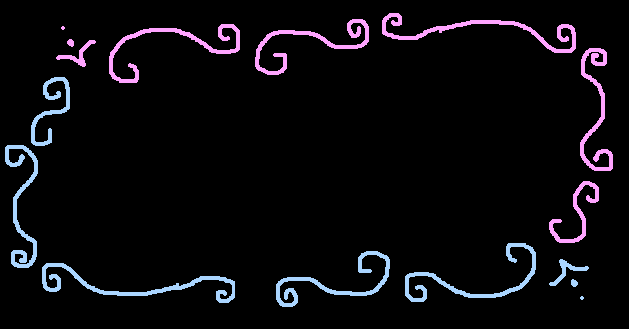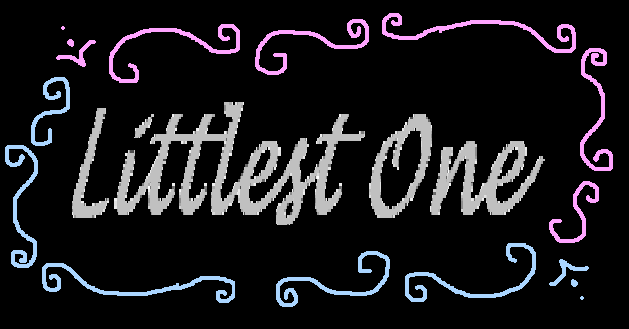 ...May God hold your hand, And lead you safely through, A life that's truly perfect, That is what I Wish for you"

#39405 Parents Prayer Candle
You showed me the Lord's way
You taught me to pray
And taught me to treasure
Each wondrous day

I thank God our Father
For your sweet tender care
And the times in my life
When you've always been there

I love you dear parents
For all that you are
May you shine on forever
As Heaven's brightest stars!



Vanilla scent. Paraffin wax. 3" x 2 3/8" x 5" high.
$9.95

#39404 Sister Prayer Candle
Bless my sweet sister
She who brightens my world
Whom I have loved so much
And cherish eternally

May you bring her only laughter
And joy to all her days
And a thousand different blessings
In a thousand different ways




Lavender scent. Paraffin wax. 3" x 2 3/8" x 5" high
$9.95
#39407 Marriage Prayer Candle

Poetic prayer created just for them! The face of this candle bears a sentimental verse which uplifts the spirit and gives a uniquely touching expression of everlasting hope and faith.
Delightful pressed-floral candle brings a sweet reminder of springtime to mind; a relaxing lavender scent bestows a heartwarming aura to the flickering flame's golden glow. An ideal shower or wedding gift!

Lavender scent. Paraffin wax. 3" x 2 3/8" x 5" high.

$9.95

#39406 Happy Home Prayer Candle
Dear Lord smile upon our house
And all who dwell within it
As we share our lives as family
May we cherish every minute

May we celebrate together
Each day spent
within these walls
As You bless and keep
our happy home
May You bless and keep us all


Vanilla scent. Paraffin wax. 3" x 2 3/8" x 5" high.
$9.95
(the verse on nursery items reads)
#39423 Parents Prayer Wall Cross


Show your heartfelt appreciation for your parents' guidance with this glorious wall prayer! Old-fashioned cross is stunning in rich royal blue with ornate scrollwork accents.
(same inscription as "parents prayer candle" above)

Resin. 6" x 3/4" x 8 1/2" high.

$9.95

#39436 Mom Prayer Decorative Plate
Gorgeous florals and a special prayer adorn a collector plate of singular beauty
and significance. A heartwarming way to express your love for your cherished
mother!

Dolomite. Not dishwasher or microwave safe. Plastic stand included. 9" diameter

$9.95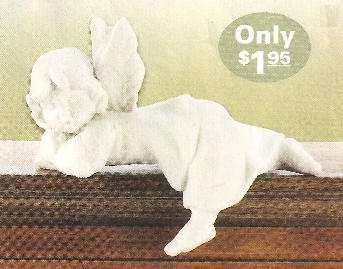 Sold Out!

#14488

new!

Angel Shelf-Sitter Figurine
A charming cherub perches on your shelf bringing a silent blessing to your routine. This clever figurine adds a little touch of the divine to your décor!

Weight 0.4 lb. 5 3/4" x 2 1/2" x 4 1/2" high. Ceramic.
$1.95

#14314

new!

Heartstring Teddies Guardian Angel
The sweetest guardian angel to ever grace the skies is here to watch over your loved one! This cute teddy bear figurine lifts the heart as the musical base plays "When You're Smiling."

HeartString Teddies Collection by Seagull Studios™. Packaged in a gift box.
Weight 0.6 lb. Resin. One CR2032 button cell battery included. 3 3/4" x 2 1/2" x 4 1/2" high

$19.95

#14438

new!

Angel Fleece Blanket

Snuggle up with your very own angel! Bright printed blanket features a full-color graphic of a fresh-faced seraph and her feline friend; super-soft fleece material is perfect for warding away any winter chill.

Weight 1 lb. 52" x 63" long. Polyester. Machine wash cold; do not bleach; tumble dry cool or line dry.

$19.95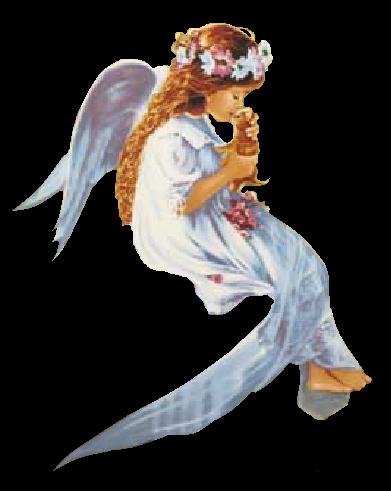 #39029 The Lord is My Shepherd Tapestry Throw



Wrap yourself in the comfort of faith! Ablaze with rich color and intricate weavework, this tapestry throw illustrates the opening of the Lord's prayer, showing Jesus in repose, gently cradling a lamb.
Tightly woven for lasting beauty and durability, this beautiful blanket is yours to treasure for years! Polyester/Acrylic fabric. Hand wash; line dry. 50" x 60".

$49.95

#12698 Classic Renaissance Crucifix

The traditional figure of Jesus on the cross is faithfully recreated, with loving attention paid to every detail.

A stunning rendition of the Savior's love and courageous sacrifice! Loop on top for hanging.

Weight 2.5 lbs. Polyresin. May Require Additional Freight Charge. 12" x 4 1/4" x 20" high.

$59.95

#38190 Golden Jesus
Figurine

Inspired by the treasured Byzantine relics of Europe, this majestic statue is a shining example of faith!

A wealth of textures stone-look robes, stained glass halo, and glistening golden accents come beautifully together in this stunning tribute to the Savior.

Polyresin. 6 7/8" x 3" x 16 1/2" high.

$19.95

#38430 "Glorious Jesus" Figurine

The power and beauty of faith are stunningly portrayed in this one-of-a-kind display! Brilliant stained-glass colors blaze forth in a radiant halo, highlighting the faux-stone Jesus figure and graceful gateway arch.
An absolutely striking testimonial of divine belief! Polyresin with stained glass and metal accents.

7 1/4" x 3 1/8" x 13 5/8" high.

$12.95

#37471 Nativity Lacquer Mural

A striking portrayal of a spiritual classic! Four richly lacquered image "tiles" come together to tell the majestic Biblical story of Jesus' birth.
Lacquered mural. 4 piece set.
Each piece is 15 1/2" square x 1/2" thick
.
(Set of 4) $19.95

#31738 Last Supper Bas-Relief



An ornate golden frame surrounds this handsome bas-relief of Da Vinci's masterpiece.
Polyresin. 16 1/2" x 3/4" x 10" high.

$27.95



#39531 Littlest Angel Figurine
A plump-cheeked cherub settles upon her rose-petal perch, tiny wings beating as she shares the beauty of a fresh-picked tulip with her feathered companion.
This darling statuette is the very image of a child's innocence and grace, beautifully captured for lasting enjoyment. Polystone. 2¾" x 3" x 4" high.

$5.95

#14173

new!

Classic Guardian Angel Statue
Cherished through the ages as a symbol of heavenly hope, the figure of a guardian angel turns any surrounding into a divine retreat! Weathered ivory finish gives the instant appeal of a classic antique.
Weight 2.5 lbs. Polyresin. 8 1/2" x 4 3/4" x 16 1/4" high.

$39.95

#36503 Angel With Harp


An exquisite sculpture that stirs the soul with its grace and beauty, this lovely angel is a divine addition to your covered outdoor areas. Polyresin. 11 1/4" x 8 1/4" x 19" high.
$49.95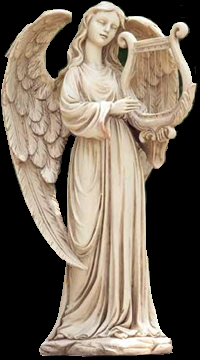 #13836 Sharing Secrets Figurine


Two angelic sisters whisper softly to each other, sharing their dearest hopes and dreams. A tender portrayal of the magical bond of love that exists between siblings.
Weight 0.7 lb. Polyresin. 4 1/2 x 4 x 3 3/8 high

$9.95

#13837 Divine Dreams Figurine


Nestled beneath his sheltering wings, a sweet-faced young angel enjoys a restful slumber. A dreamy decoration that adds a divine touch to any room!
Weight 1 lb. Polyresin. 8 1/2" x 4"x 5 1/4" high.

$14.95

#37967 Cherished Cherub Statue
Safely nestled in the protective palm of His guiding spirit at the end of a busy day, a chubby-cheeked little cherub catches forty winks. A touching symbol of the healing and sheltering powers of true belief!
Polyresin. 9 3/4" x 5 3/4" x 7 1/2" high

$22.95

12781 Renaissance Desk Clock

Inspired by the sculptures of Renaissance Europe, this stately timepiece is sure to be displayed with pride.

Classic cherub and scrollwork design captures the elegance of antique marble.

Weight 2.7 lbs. Polyresin; quartz movement. One AA battery not included.
7 7/8" x 2 3/4" x 6 3/4" high.

$24.95


Marz Enterprises © 2006-2011, All Rights Reserved
Lights
up !
Lights
up !
Lights
up !
Lights
up !